Land-Grant Colleges and Universities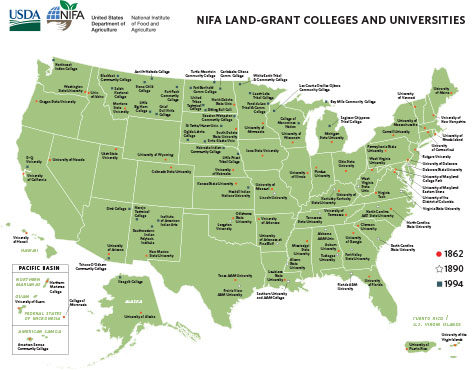 The University of Kentucky College of Agriculture, Food and Environment was founded as, and remains a land-grant institution, offering access to knowledge and learning for citizens and students throughout the Commonwealth. Our research, teaching, and extension programs are part of a national system that maintains a statewide presence and links local, state, and global issues. Agriculture, food, and environmental systems are key components of Kentucky's economic future, and the college is playing a prominent role in those areas with its programs. The UK College of Agriculture, Food and Environment seeks to be recognized as one of the top colleges of its kind in the nation and shall sustain the land-grant heritage of achievement in this challenging new century.
The college affirms the University of Kentucky's values. As a college, we are guided by the values underlying the land-grant philosophy:
learning – enhancing access to educational opportunities for all;
discovery – expanding knowledge through research; and
engagement – collaborating with diverse institutions, communities and people to improve lives.
The hallmark of our work is the integration of these three values – learning, discovery, and engagement –into programs that make a difference.